The Route 1700 app will make your visit at DP World Antwerp easier. It allows you to check our busiest times and to view current activity, traffic & other appointments. Every trucker can plan their visit, according to their schedule.
Our app, of course, provides you with more interesting options to make your visit more efficient. The Route 1700 app includes following features: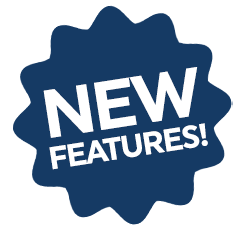 Move up your appointment
Arrived too early for your timeslot? Conveniently move your appointment up to the current slot using an in-app-purchase. (Subject to availability)
Read our FAQ for more details.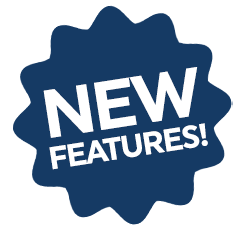 Skip the waiting queue at admin with a Priority Call Up
Checked in but don't want to wait for your call-up? Purchase a Priority Call Up in the app and move to the front of the line. (Subject to availability)
Read our FAQ for more details.
Timeline guide for your visit
Find your route easily, including which checkpoints you have to pass, requirements you have to meet and documents you need.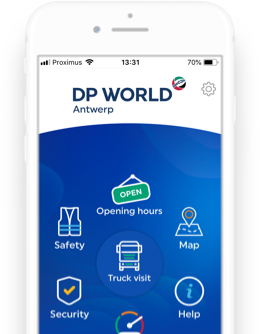 Check current activity & traffic
Plan your visit beforehand and check how busy it currently is on and around our terminal. You can also check our average busy times.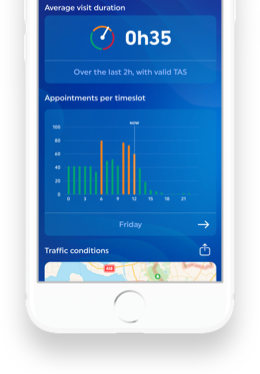 Safety training video
Our videos with safety guidelines will keep you and others around you safe.
Security guidelines
Take a look at our security guidelines to ensure you follow the right procedures.
Detailed FAQ
Got a question? Find your answer in our Frequently Asked Questions.
List of opening hours & closing days
Check our opening hours and closing days at any time.
Complete map of DP World Antwerp
Find your way thanks to the complete map of DP World Antwerp, including the different points of interest.
Download the app now
Are we missing something? Do you have any remarks or tips? Don't hesitate to reach out! The Route 1700 app is designed for you, so it's your feedback that will help us to improve it. You can write a review in the Play / App store, or contact us via Route1700@dpworld.be.